Corner Beads and Lathing Products for Construction Wall Plastering
Products available with Yezhi include Angle Beads and Corner Beads for Exterior Render, Plaster Beads, Stop Beads, Lower Raked Render Bead, Corner Beads for Traditional Walls, Expanded Corner Bead, Perforated Corner Bead, Angle Bead and Plaster Casing Beads.

Angle Beads According to Uses:
Corner Beads for Raked Render Angles:
This kind of corner bead provides a finish and protects external raked render angles. Using of this metal corner beads enables adjustment of all thickness renders.

Corner Beads for Exterior Render:
This angle bead finishes and protects inside brick. Then the wall angles can be plastered. Using of corner beads for exterior render allows adjustment of render thickness to 6 mm.
Dimensions:
25 x 25 mm. Length: 2, 2.5 linear meter

90º and 135º Interior Corner Drywall Bead:
This Corner bead are adapt to framing irregularities and to match appropriate screed heights. 90º and 135º Internal corner beads are designed to give you perfectly straight, sharp inside corners every time. Use Inside corner for finishing wall niches quickly and easily.
Galvanized Steel Corner Angle Protector: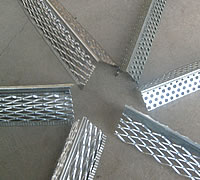 Decorative Aluminum Stop Beads for Corner Guards and Armoring: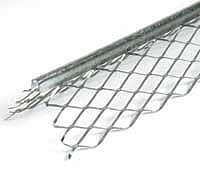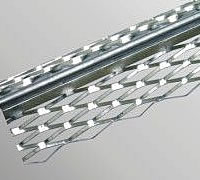 Major Products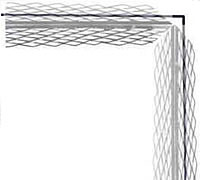 For Raked Render Angles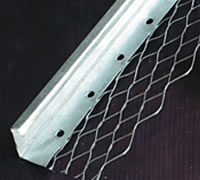 Steel Exterior Render Beads
Interior Drywall Plaster Beads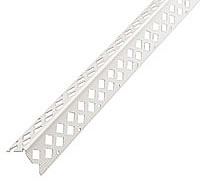 Perforated Corner Beads for Facade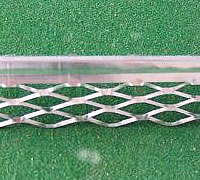 Expanded Mesh Corner Trim

Corner Bead With Reinforce Flange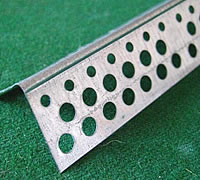 Perforated Metal Round Hole Angle Beads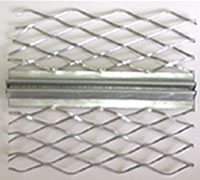 Plaster Stop Beads of Diamond Mesh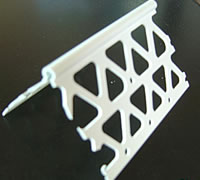 Vinyl Stucco Beads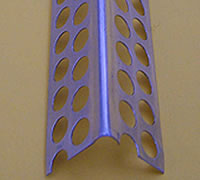 Drywall Corner Beads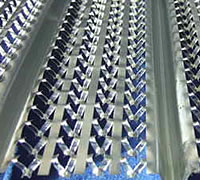 Metal Lath